Your Ultimate Baby Sign Language Resource Guide
You and your baby deserve to understand each other. 
Get the right products for the job.
Some links in this post are affiliate links, which means I receive a commission if you make a purchase. There is no additional cost to you. Thanks for supporting my small business!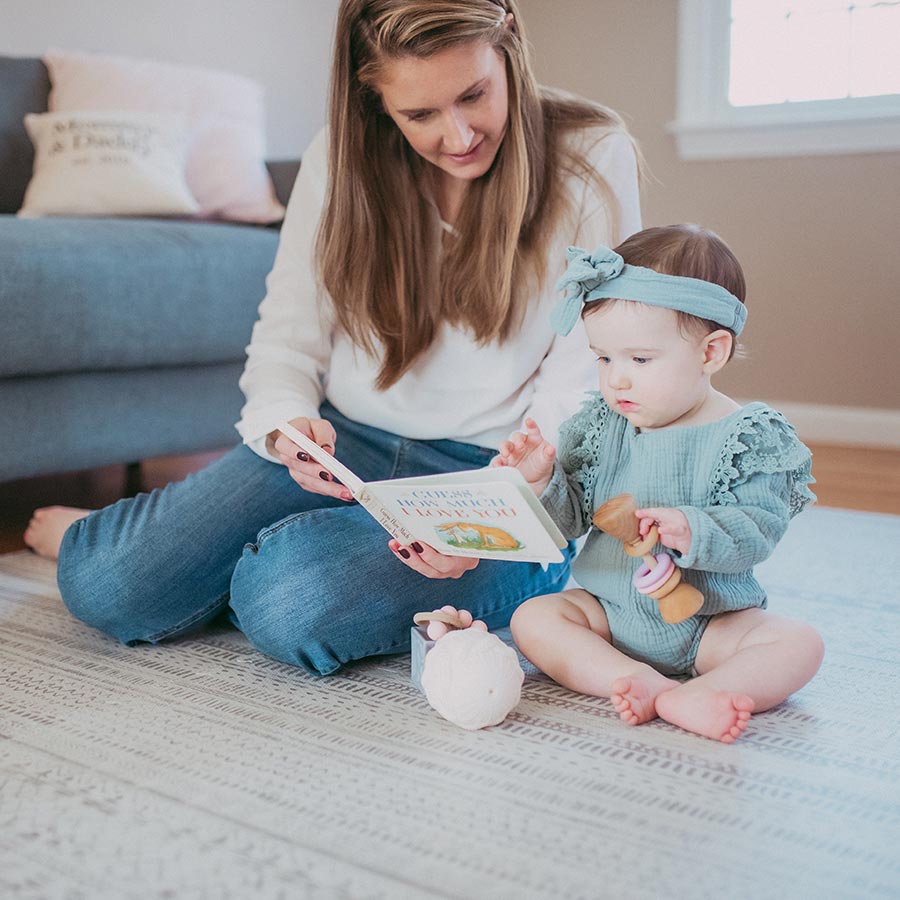 Club Tiny Signs
Baby Sign Language Classes & Community
Twice-a-month LIVE Zoom classes (and a recording in case you can't make it live), each with a new theme and activities to use with your baby and a LIVE Q&A ($50/mo value)
Instant access to Tiny Signs complete online course ($79 value)
Instant access to complete set of printable sign language charts ($15 value)
Ongoing support
Other exclusive members-only content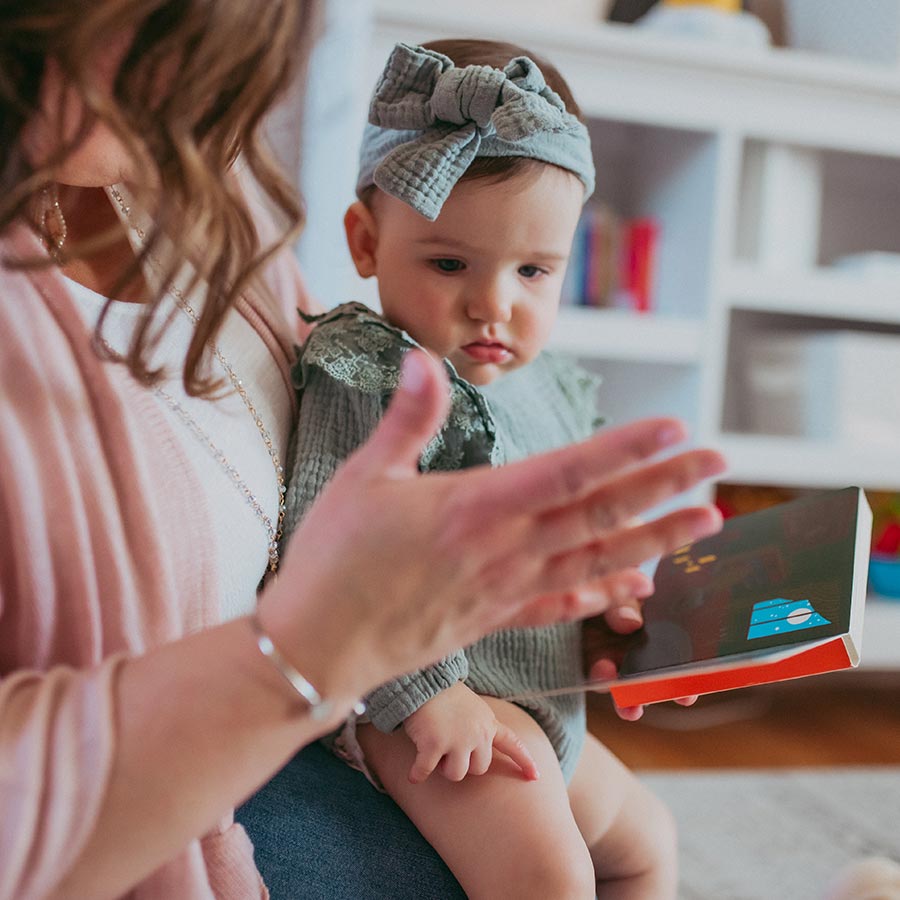 Free: Baby Sign Language Quick Start Guide
Know when to start signing
Understand how to choose the best signs to start with
Learn four secrets to successfully introducing sign language to your baby
Free: Baby Sign Language Video Dictionary
Helpful reference for parents new to signing

Simple way to grow your vocabulary with more than 300 commonly used signs

Easy to share with family and friends interested in learning along with you
Baby Sign Language Songs & Games: 65 Fun Activities for Easy Everyday Learning
The best way to teach your little one sign language is to make it fun and engaging! This book is filled with easy songs and games that make practicing sign language a playful part of your daily routine with your baby.

Sing, play, and bond with your little one as they develop sign language skills that will last a lifetime.
My First Book of Baby Signs: 

40 Essential Signs to Learn and Practice
Storybook style―Each sign is presented with picture book illustrations that depict the word as well as both written and visual instructions for how to sign it properly.
Interactive learning―Model each sign for your baby as you come to the word in the story, allowing you to learn and practice together.
40 Real ASL signs―These signs are the accurate American Sign Language vocabulary, and includes the alphabet and numbers 1-10.
Baby Sign Language Made Easy: 

101 Signs to Start Communicating with Your Baby Now
Quick and easy read specifically for busy (tired!) parents

Step-by-step instructions for teaching your baby how to sign

Comprehensive troubleshooting guide to avoid mistakes

Beautiful, easy-to-understand illustrations

Songs, books, and activities to practice signing
The Complete Guide to Baby Sign Language: 

200+ Signs for You and Baby to Learn Together
Follow-up guide to learn even more signs with your baby

Added signs for colors, feelings, opposites, school, animals, and more

Learn to incorporate signs to books and songs you already know and love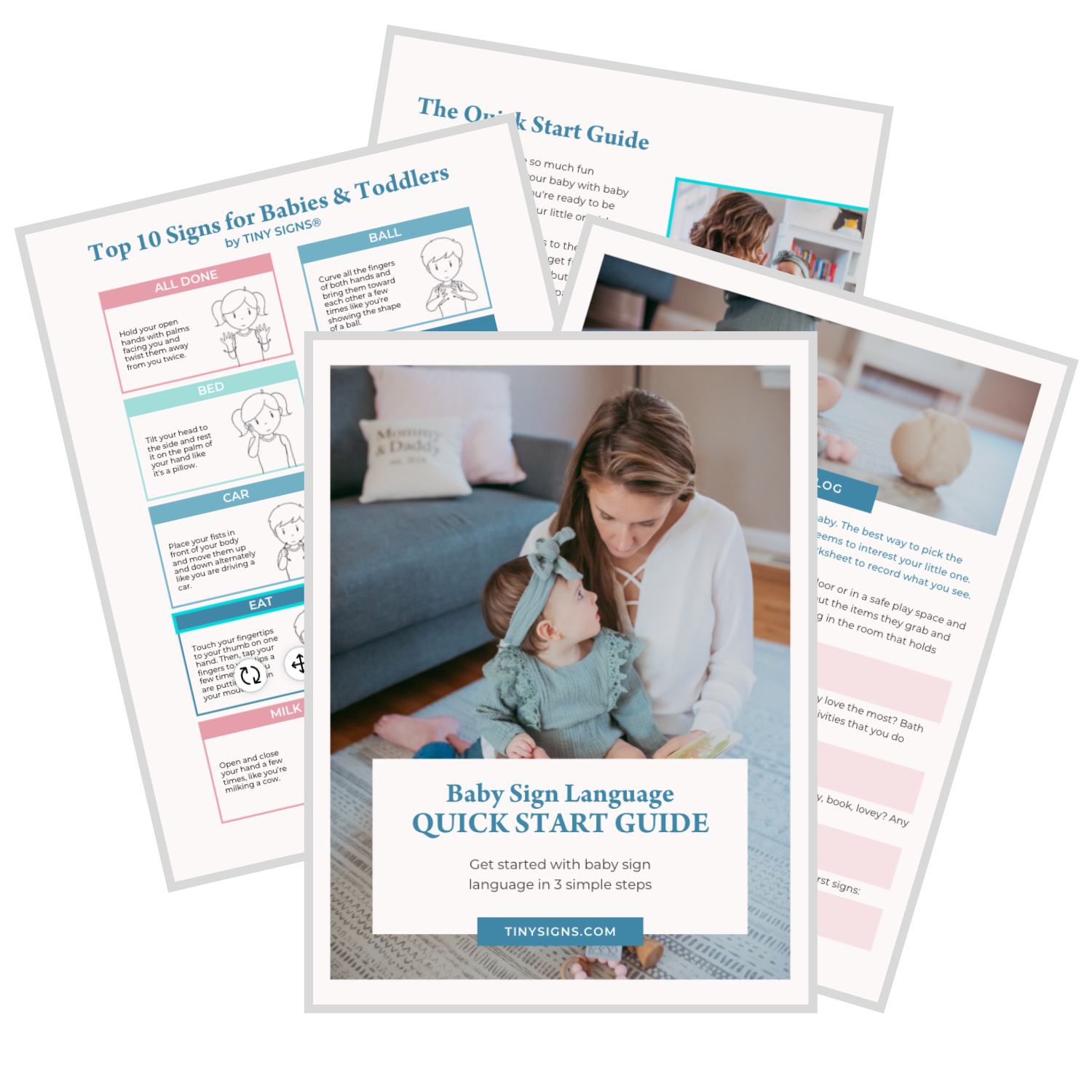 Free Download
Baby Sign Langage Quick Start Guide
Baby sign language doesn't have to be confusing! Download our free Quick Start Guide and get started with baby sign language in three, simple steps. Click the button below, enter your email address, and we'll send it right over.