Welcome to the Video Dictionary!
I'm so glad you're here! This video dictionary is a resource to help you succeed with baby sign language. Feel free to can bookmark it and use it as a reference whenever you want to look up a new sign. There are more than 300 videos in the dictionary, but you don't have to learn them all! These are just my favorites for communicating with little ones and will provide an excellent foundation for you to get started. Just use the menu above to navigate to a letter and scroll down to find the sign you are looking for.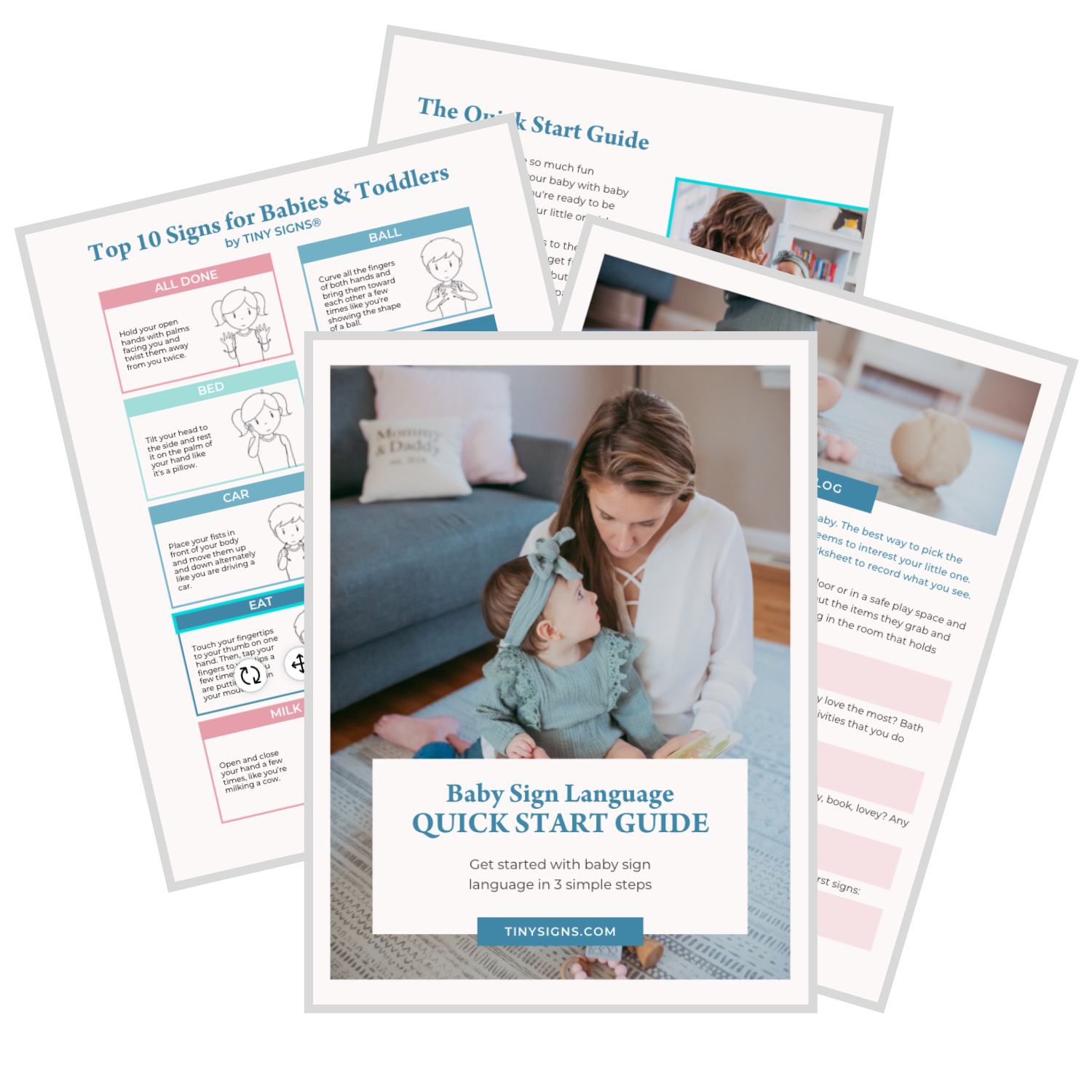 Free Download
Baby Sign Langage Quick Start Guide
Baby sign language doesn't have to be confusing! Download our free Quick Start Guide and get started with baby sign language in three, simple steps. Click the button below, enter your email address, and we'll send it right over.