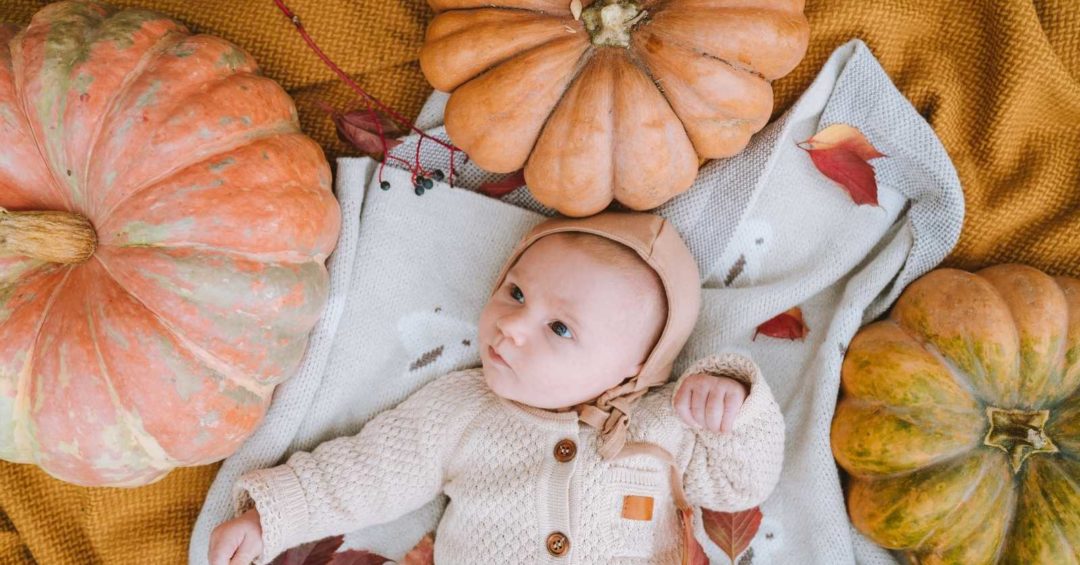 It's Autumn and Halloween is just around the corner!
There's nothing I love more than babies in costumes. I mean, seriously! it's the cutest thing ever!
Holidays and seasons bring lots of opportunities to teach your baby new signs as babies are naturally curious about the different decorations they see all around them. In the photo below, one of my adorable Tiny Signs students (seriously, how stinkin' cute is he!?) is signing "ball!" excitedly on a visit to the local pumpkin patch, letting his mom & dad know that he thinks all the pumpkins look like balls. So clever!
In today's post, I'm sharing my favorite signs for fall and Halloween – I hope you enjoy!
In this mini-lesson you'll learn how to sign PUMPKIN, TREE, RAIN, COLD, COSTUME, HALLOWEEN & CANDY.
So what is your little one going to be for Halloween? Share with me in the comments below – or better yet, share a picture with me on the Tiny Signs Facebook page.
Can't wait to see!