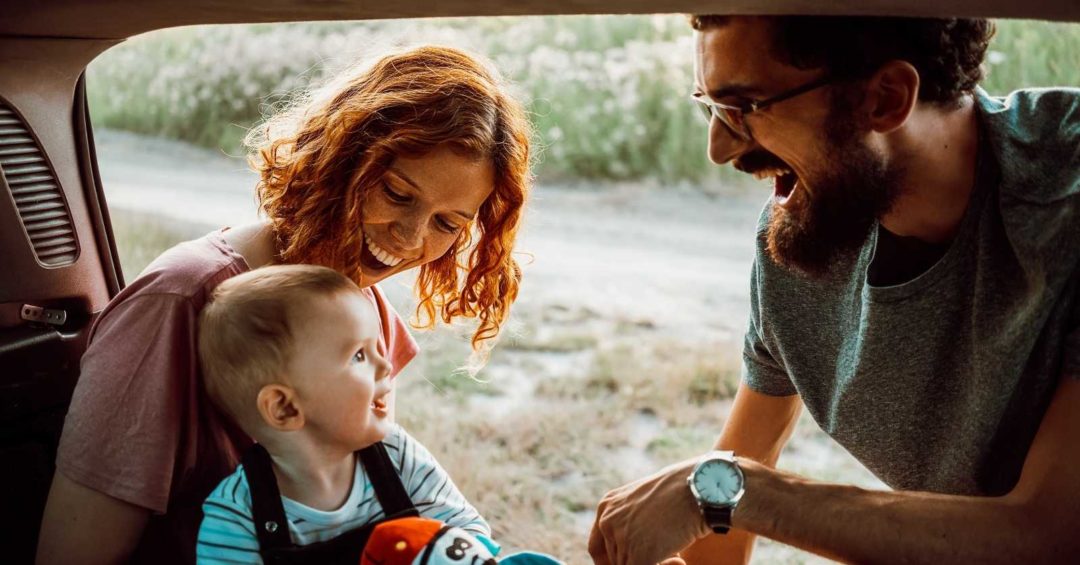 Using Sign Language in a Bilingual Home
I often get asked by families who are using two spoken languages with their baby, "will signing just make things more confusing!?" My answer to this is always a resounding, "absolutely not!" The fact is that signing can actually help your baby make the connection between the two spoken languages, accelerating the learning process and facilitating better communication all around.
Signing: The Bridge Between Spoken Languages
As your baby's receptive language develops, they begin to associate a spoken word with an object. For example, your baby will learn that the spoken word "cat" means that furry thing that walks around the house and won't let me touch it. ;)
A bilingual baby will need to learn the cat=that furry thing and also that gato=that furry thing, and then also make the connection that cat and gato have the same meaning.
Enter baby sign language…
When you are signing with your bilingual baby, you can make this process much easier. When you say "cat" in English while signing "cat" in ASL [American Sign Language], and then say "gato" in Spanish while signing "cat" in ASL, you are showing your baby that they mean the same thing, and ultimately speeding up the learning process.
Other Benefits of Signing with Your Bilingual Baby
One of my favorite benefits of signing with bilingual babies is it provides an opportunity to know what your baby understands in both languages. For example, a family that took classes with me shared their amazement when their baby signed "peach" when her grandparents mentioned the word conversationally in Mandarin. Before that moment, they had no idea just how much of her grandparents' language she was really picking up!
Signing in Action
There are many ways to expose your baby to two spoken languages, but one of the most popular is the OPOL (one parent – one language) method. This is when each parent speaks exclusively to the child in their primary language. For example, mom always speaks Spanish and dad always speaks English.
See How It Works
I was so excited when one of the members of my Tiny Signs online course shared a video of her bilingual baby signing while listening to her parents speaking to her in both French and English.
In this video, you'll see how signing facilitates beautiful communication in a bilingual family…
Pretty amazing, right!?
Here are some very cool facts:
Baby Claire [in video] will sign "eat" when…
asked if she is hungry (in French or English)
asked if she wants breakfast (in French or English)
asked if she wants lunch (in French or English)
asked if she wants supper (in French or English)
This one simple sign allows her parents to really know what she is learning in both languages and how her vocabulary and comprehension is developing – all before she has spoken her first word!
To Wrap Up
If you are planning to use two spoken languages with your baby and have any concerns that signing might confuse things, I hope this puts that worry to rest, once and for all!
Baby sign language is a wonderful tool to enhance communication in your bilingual home!
A huge thank you to Melissa and Roch for allowing me to share their video. Merci beaucoup!